Launch of EASAC report on "Decarbonisation of Transport"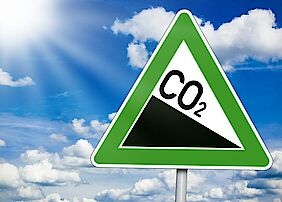 Links
Location: Rubens room, Palais des Academies, Hertogstraat 1 Rue Ducale, 1000 Brussels
The EASAC report reviews options for reducing greenhouse gas (GHG) emissions from European transport. It argues for stronger policies to bridge the gap between the GHG emission reductions that will be delivered by current policies and the levels needed to limit global warming to less than 2°C or even 1.5°C (Paris Agreement). The report focusses on road transport because, in the EU, this contributes 72% of transport GHG emissions. EASAC recommends a combination of transitional measures for the next 10-15 years and sustainable measures for the long term, based on a three level policy framework: avoid and contain demand for transport services; shift passengers and freight to transport modes with lower emissions (trains, buses and ships); and improve performance through vehicle design, more efficient powertrains and replacing fossil fuels with sustainable energy carriers including low-carbon electricity, hydrogen and synthetic fuels. Opportunities for the EU to strengthen its industrial competitiveness and create high quality jobs are also discussed.
Draft Programme:
[12:00 light lunch available]

12:30– 12:40
The European Academies' Science Advisory Council (EASAC) – who we are and what we do
EASAC President Professor Thierry Courvoisier
12:40 – 13:00
Decarbonisation of Transport study: process and results
Project leader Professor Konstantinos Boulouchos, ETH-Zurich
13:00 – 13:10
Policy implications from EASAC's perspective
Dr William Gillett, Director of EASAC Energy Programme
13:10 Panel discussion
Member of European Parliament: Michael Cramer (Greens/EFA)
Representative of European Commission DG CLIMA: Damien Meadows
European Commission Joint Research Centre: Alois Krasenbrink
European Automobile Manufacturers' Association (ACEA): Petr Dolejsi
Transport and Environment: Thomas Earl
International Transport Forum ITF-OECD: Elisabeth Windisch
ICLEI – Local Governments for Sustainability: Wolfgang Teubner
13:40 Open discussion with audience
14:10 Closing remarks by Maria da Graça Carvalho, European Commission
14:15 End of event [networking over coffee]
Register here.
back to overview