Title of Academician of Science granted to EASAC vice-president Eva-Mari Aro, Finland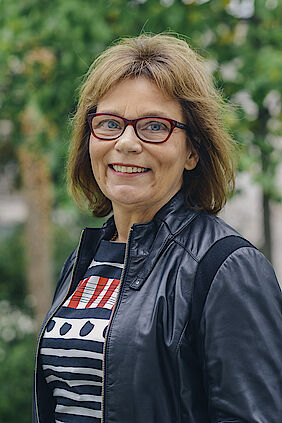 Prof. Eva-Mari Aro
Academy Professor Eva-Mari Aro, has been awarded the honorary title of Academician of Science, the highest honour that can be bestowed on any individual scientist in Finland.
Based on nominations made by the Academy of Finland, the President of the Republic of Finland may confer the honorary title of Academician of Science to highly distinguished Finnish scientists and scholars. The title can be held by no more than sixteen people at a time.
Academy Professor Eva-Mari Aro (b. 1950) has been Professor of Plant Physiology at the University of Turku since 1998. Aro's area of specialty is plant molecular biology. She has introduced a whole new area of strength of photosynthesis research into the Finnish scientific landscape. At the same time, her laboratory has grown into one of the world's premier centres of photosynthesis research.
In recent years, Aro and her team have focused their efforts on studying how photosynthesis can be harnessed to produce compounds beneficial to humankind following the principles of sustainable development. Aro's research applies methods of synthetic biology to the efficient production of chemicals and energy using photosynthetic organisms, mainly cyanobacteria.
More information
Read full press release here.
Academy Professor Eva-Mari Aro, University of Turku, tel. +358 2 333 5931, evaaro(at)utu.fi
Video on Professor Aro's award-winning research: https://youtu.be/JFegSc3gmMU
back to overview
Further News & Academies' activities
All News