Patrik Rorsman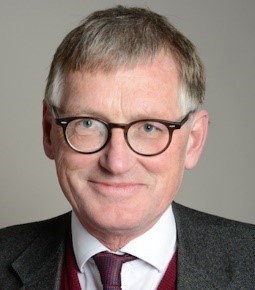 Patrik Rorsman is Professor of Diabetic Medicine (statutory) and Professorial Fellow of Harris Manchester College, University of Oxford.
Patrik Rorsman studied medicine at Uppsala University, Sweden where he also obtained in PhD in 1986. In 1994 he became Director of Islet Research at Novo Nordisk in Copenhagen. He returned to academia in 1997 when he became Professor of Membrane Physiology at Lund University, where he remained until 2003 when he was elected Professor of Diabetic Medicine at the University of Oxford. Since 2013 he also holds a Chair of Cellular Endocrinology at the University of Göteborg in Sweden where he has established an institute of metabolic physiology.
Professor Rorsman's research focuses on the cellular control of pancreatic hormone secretion, how these processes become impaired in diabetes and their correction by therapeutic interventions.
Professor Rorsman is a Member of Academia Europea (since 2006), a Fellow of the Academy of Medical Science (FMedSci; since 2010) and a Fellow of the Royal Society (FRS; since 2014).