EASAC/FEAM symposium on vaccination: scientific and social perspectives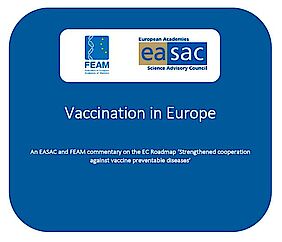 Vaccination has long been considered one of the greatest advances in medicine, since it was shown to be the major way to combat communicable diseases in humans and animals. In recent years vaccination has become a matter of controversy with doctors, scientists and vaccine producers coming under attack. This conference, which follows the recent commentary of the European Academies Science Advisory Council (EASAC) and the Federation of European Academies of Medicine (FEAM) on vaccination in Europe, will identify the scientific issues relevant to future vaccine development and vaccination policy.
Find more information on the event and programme here.
Register here.
back to overview